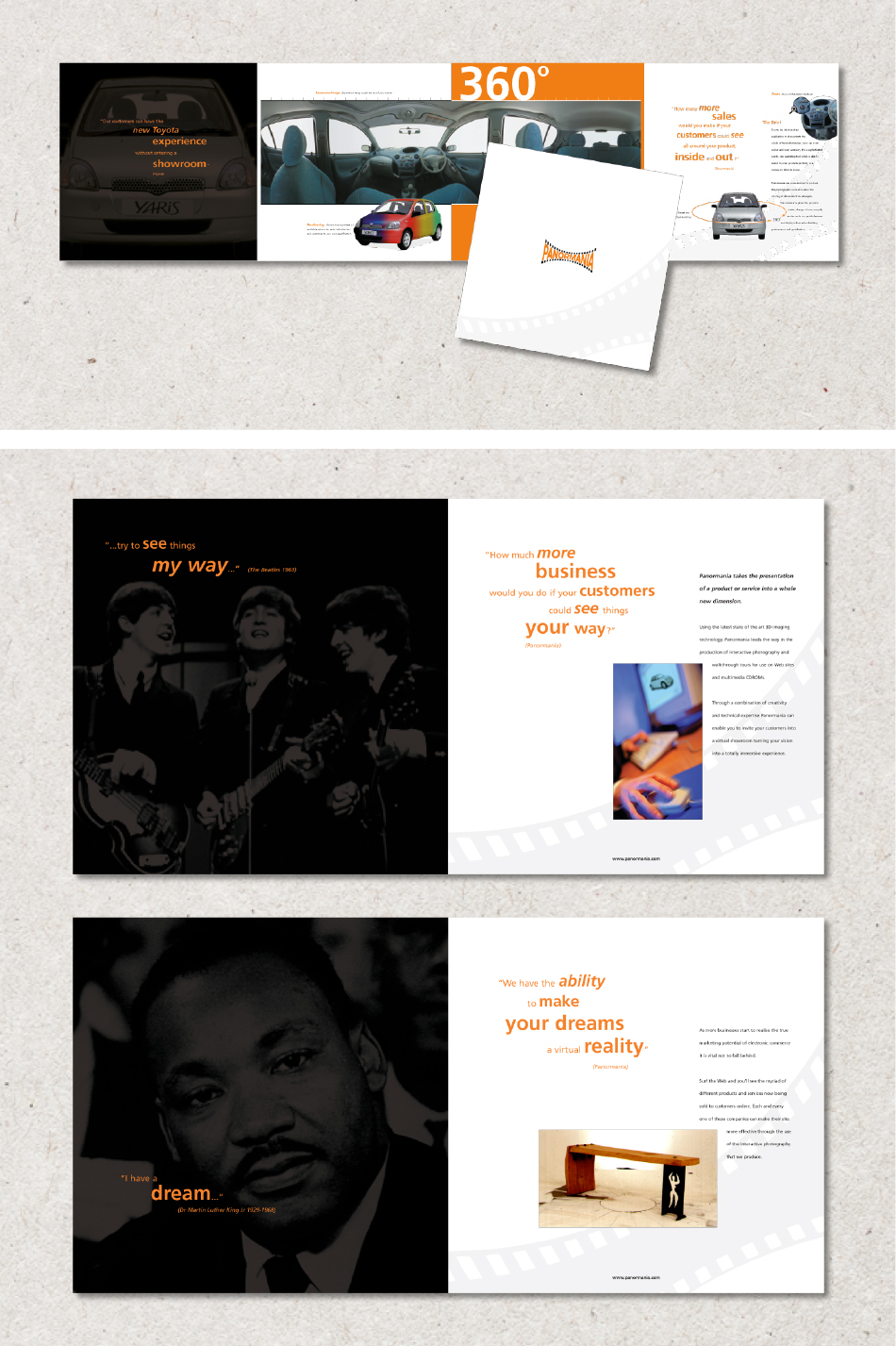 Making dreams a virtual reality
Panormania uses the latest state of the art 3D imaging technology to produce interactive photography and walkthrough tours for use on websites, allowing customers to see products and services in a different way.
Famous people and quotes based on 'seeing things differently' form the basis behind the concept for this 210mm square brochure. A six page pull-out is used to show the 360º photographic image that's produced as part of the process, which allows customers the power to rotate, change colours, magnify and zoom in on specific details, or to navigate through their own virtual tour. 
CLIENT: Panormania