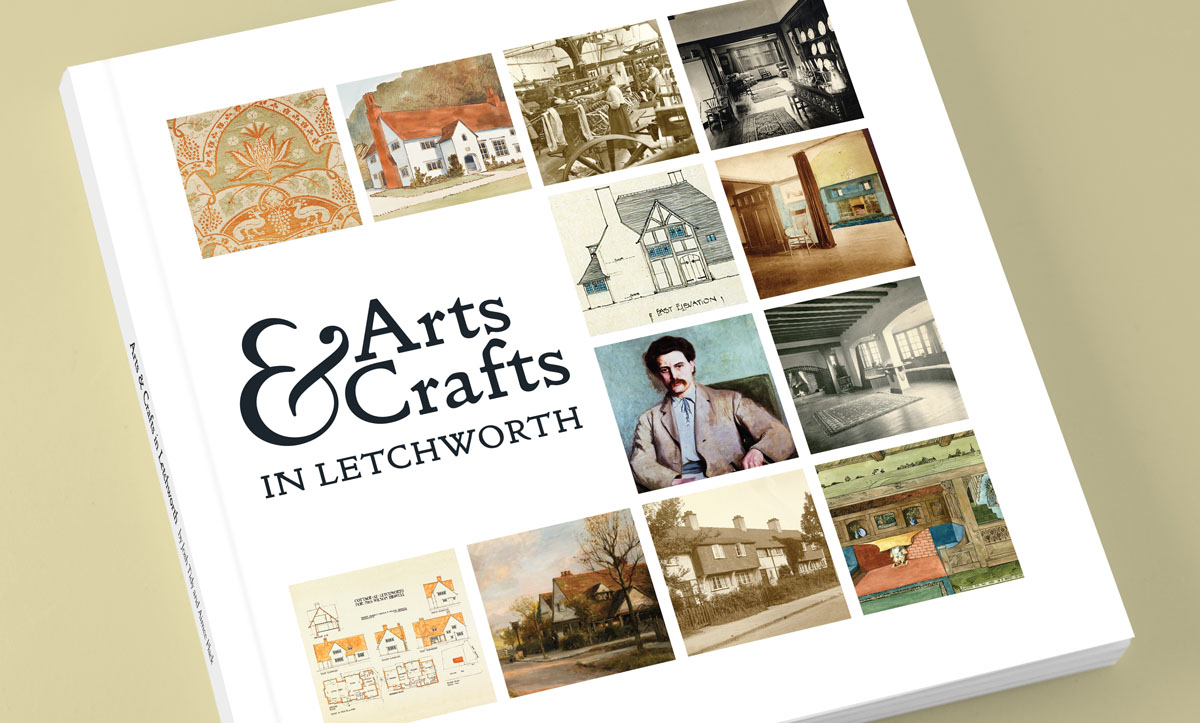 The influence of the Arts & Crafts movement in Letchworth.
Letchworth Garden City Heritage Foundation asked me to design their exhibition last year (see Creating a Heritage Experience). I have now created a new book design entitled 'Arts & Crafts in Letchworth' to complement the exhibition.
The book explores one of the most fascinating elements of Letchworth Garden City's rich history. How the Arts & Crafts movement influenced the town's architecture and early development. The movement took its name from The Arts & Crafts Exhibition Society, founded in 1887 by the Artworkers Guild. It also encompassed a very wide range of like-minded Societies and Guilds. This presented a unified approach between architects, painters, sculptors and designers.
This 100 page book uses a wealth of archive imagery to illustrate how some of the finest architects of the day designed beautiful homes with striking interiors. Every detail of the house was considered from the bricks and roof tiles to the door handles and dressers. The book design includes a matt laminate cover with embossed gloss laminate logo creating a quality product that would look good on any book shelf.
Click on the link for more information about The Letchworth Garden City Heritage Foundation
| BOOK DESIGN | EXHIBITIONS |