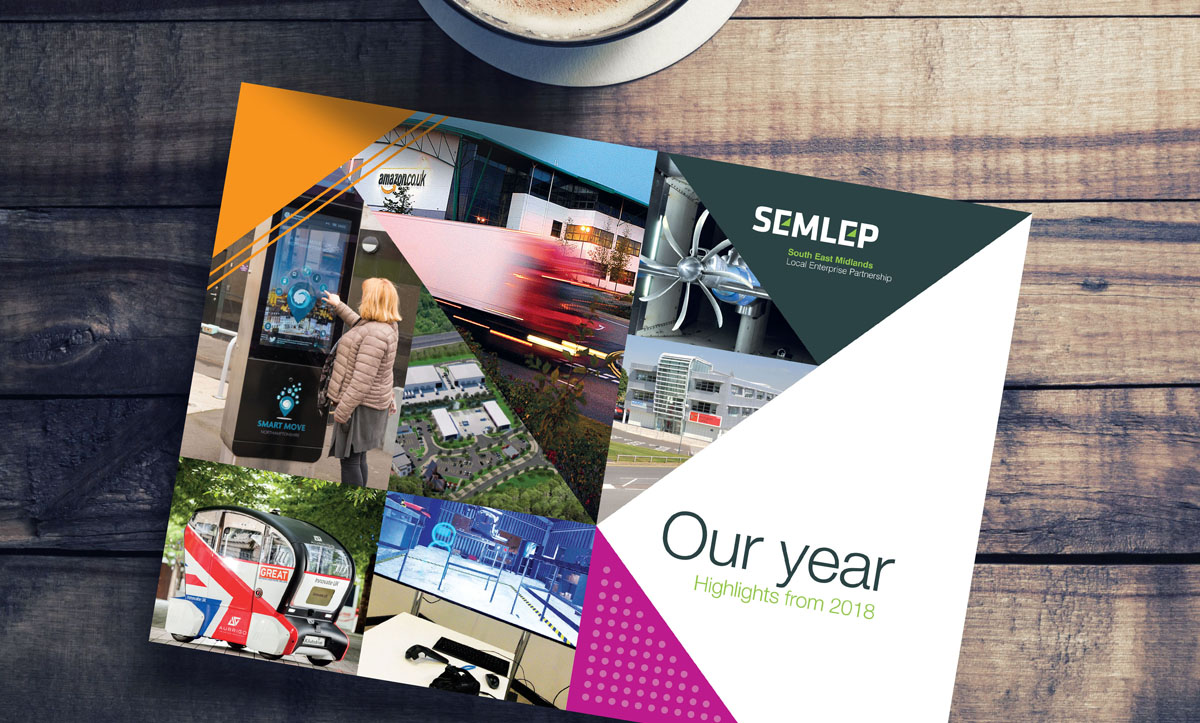 SEMLEP's company brochure celebrates 2018 achievements.
It has been great fun recently designing a company brochure for SEMLEP for use at this years AGM. It is an Annual Review of 2018, highlighting some of the milestones and achievements of their programmes and projects.
As a Local Enterprise Partnership, SEMLEP helps economic growth thrive across the South East Midlands. They work to build a strong economy by tackling barriers to sustainable growth and supporting job creation for future prosperity. The South East Midlands (SEMLEP area) occupies a strategically important position, located between London, Birmingham, Oxford and Cambridge. They have one of the fastest growing economies in the country.
The design of this 16 page, A4 landscape brochure presents the facts and figures in a bright and engaging way. The client wanted to use the bold colours from the brand guidelines and also to build on the well received designs of the last two brochures. The strong shapes and graphic elements were therefore used throughout to complement the large hero images and to highlight important information.
Click on the li
nk for more information about SEMLEP
| COMPANY BROCHURE |