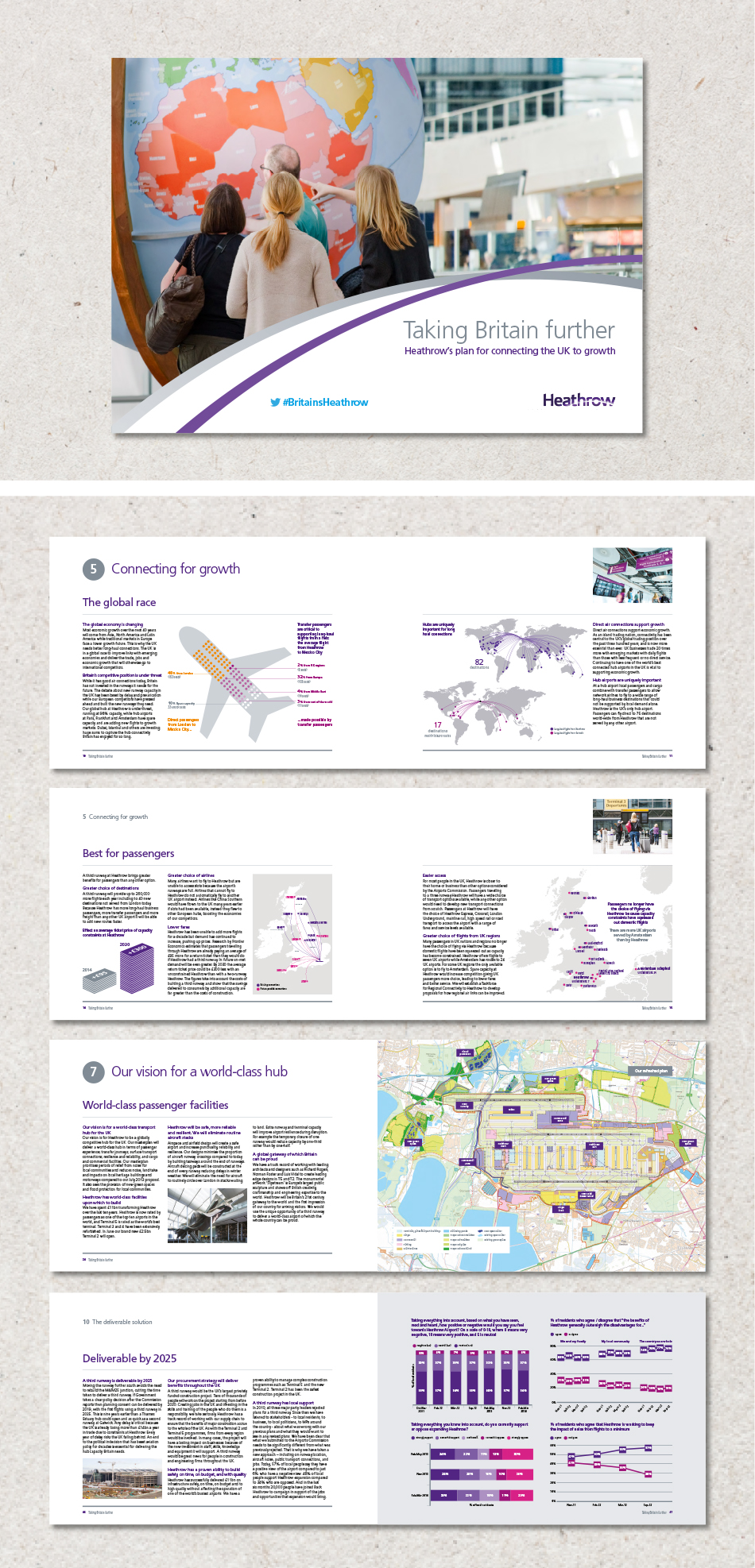 Building on our existing strength
In 2013 the UK Government set up the independent Davies Commission to receive submissions from all the major UK airports about how they would want to respond to the need for new capacity.
I have worked on a number of their submission and communications ever since. At each stage, the dynamics of the communications has changed – from creating awareness of the term 'hub airport' to how the project can be delivered sustainably, while creating huge job and economic benefits to the whole of the UK.
As part of the on-going submissions to the Commission, this A4 brochure outlines the choices Heathrow believes, are facing Britain. Decide to build on the strength of one of the world's most successful hub airports, start again from scratch on a new hub or gamble on uncertain alternative airport models.
CLIENT: Heathrow Airport Limited
AGENCY: No-Nonsense Design Limited