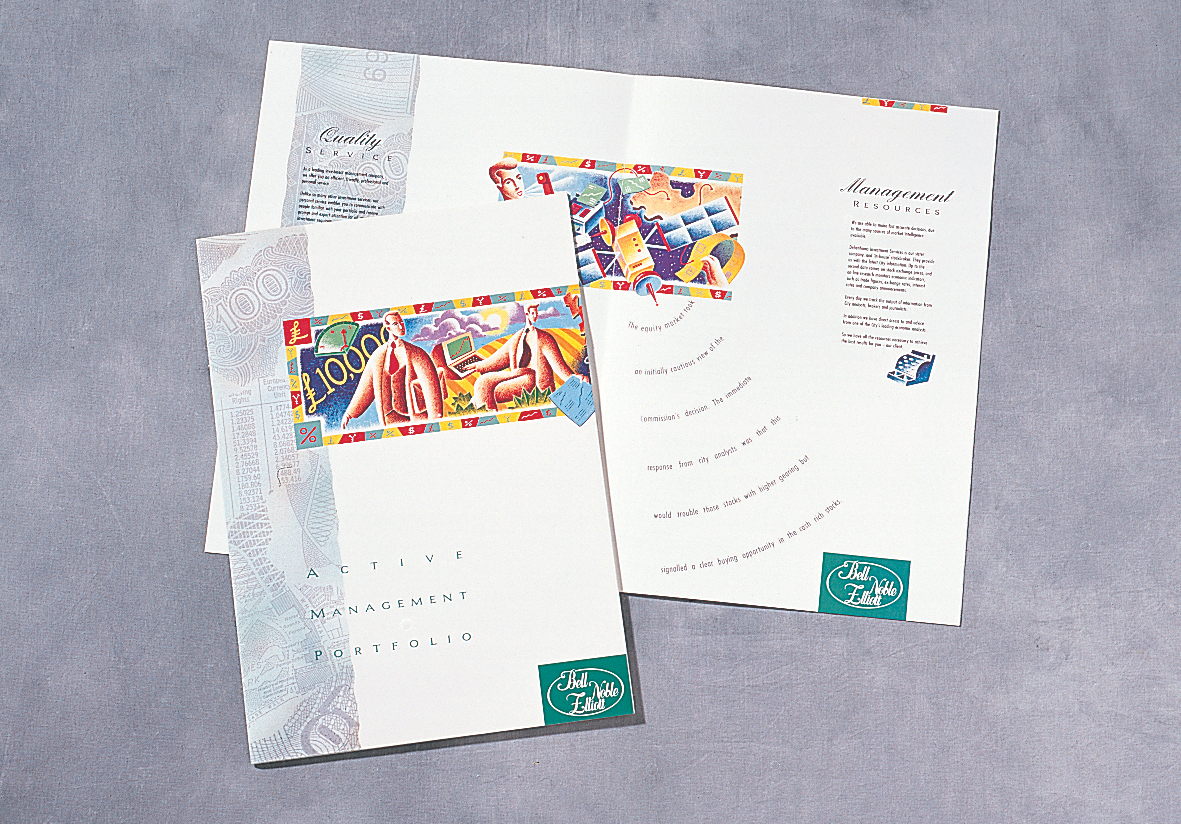 A unique service for the private investor
Bell Noble Elliott provides a personal management service for investors with £10,000 or more to invest. The 'Active Management Portfolio' concept is a fast and flexible approach which entails daily monitoring and immediate investment changes, if necessary.
The brochure incorporated the creative use of matt and gloss varnishes and a vibrant illustrative style to make it stand out in the highly competitive financial sector. Stuart Briars was commissioned to produce an illustration that could be used in segments throughout the brochure, adding visual interest and leading the reader through the investment process.
The brochure was featured in Graphics World and Illustration magazine.
CLIENT: Burton Group PLC
AGENCY: Light & Coley