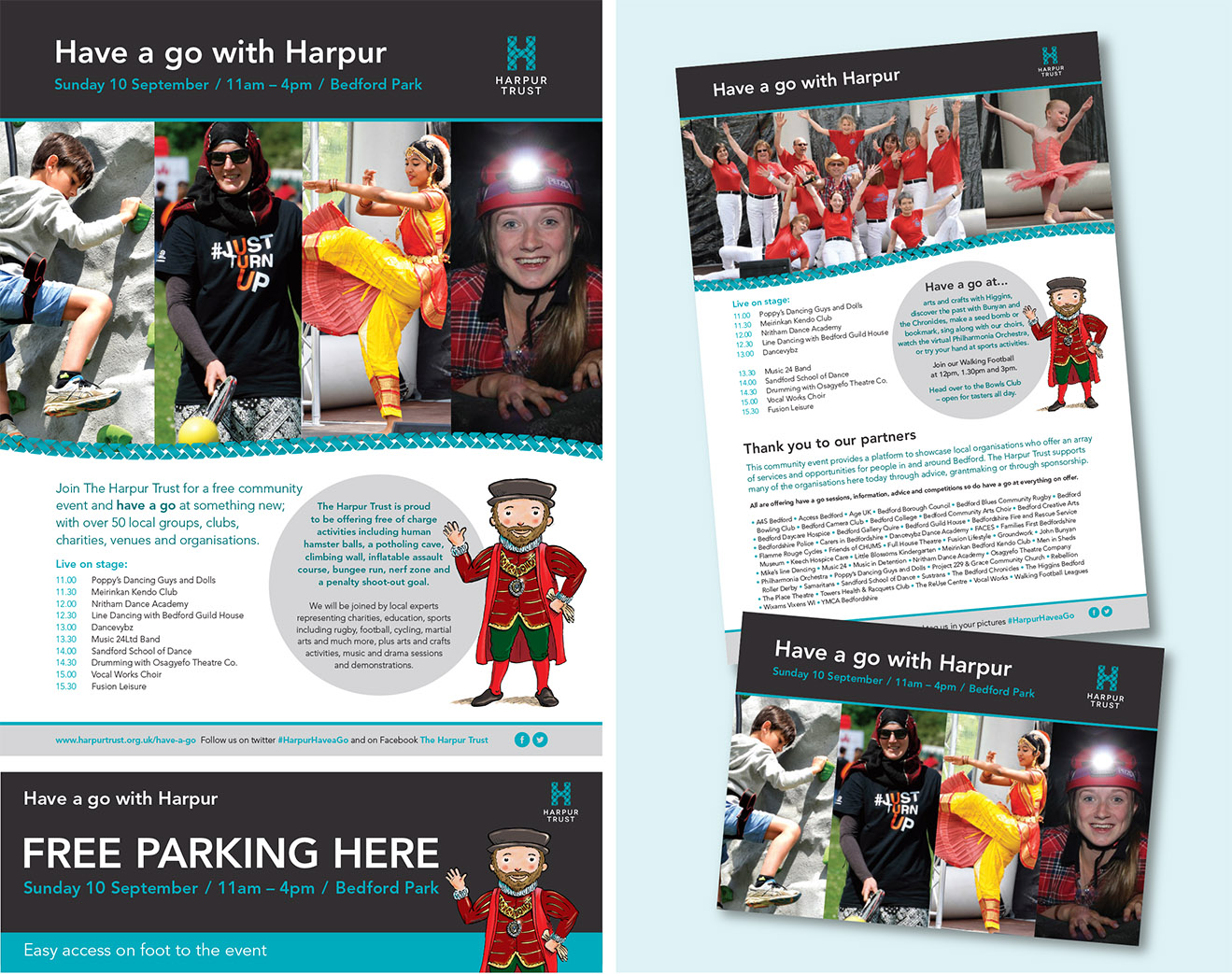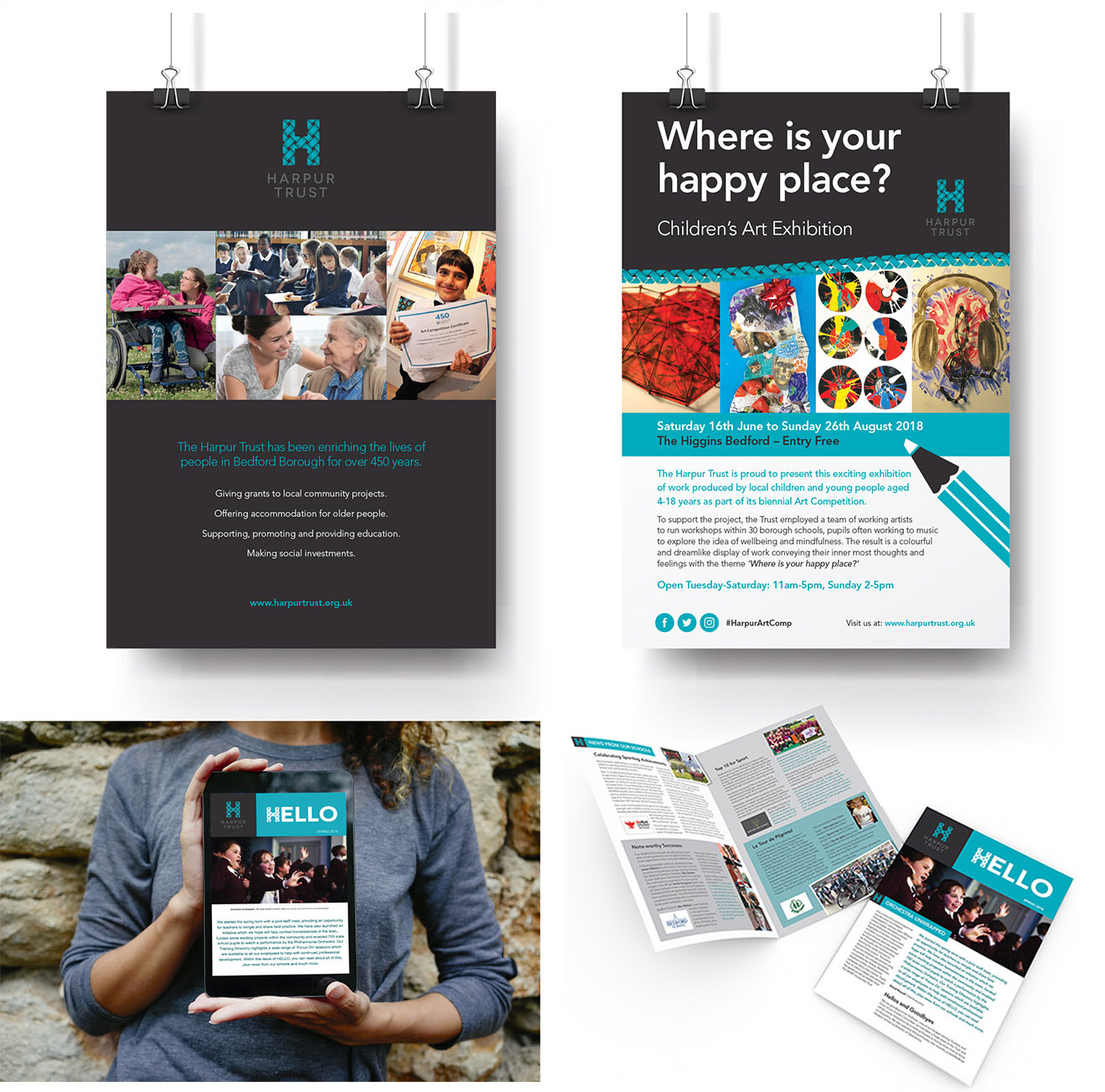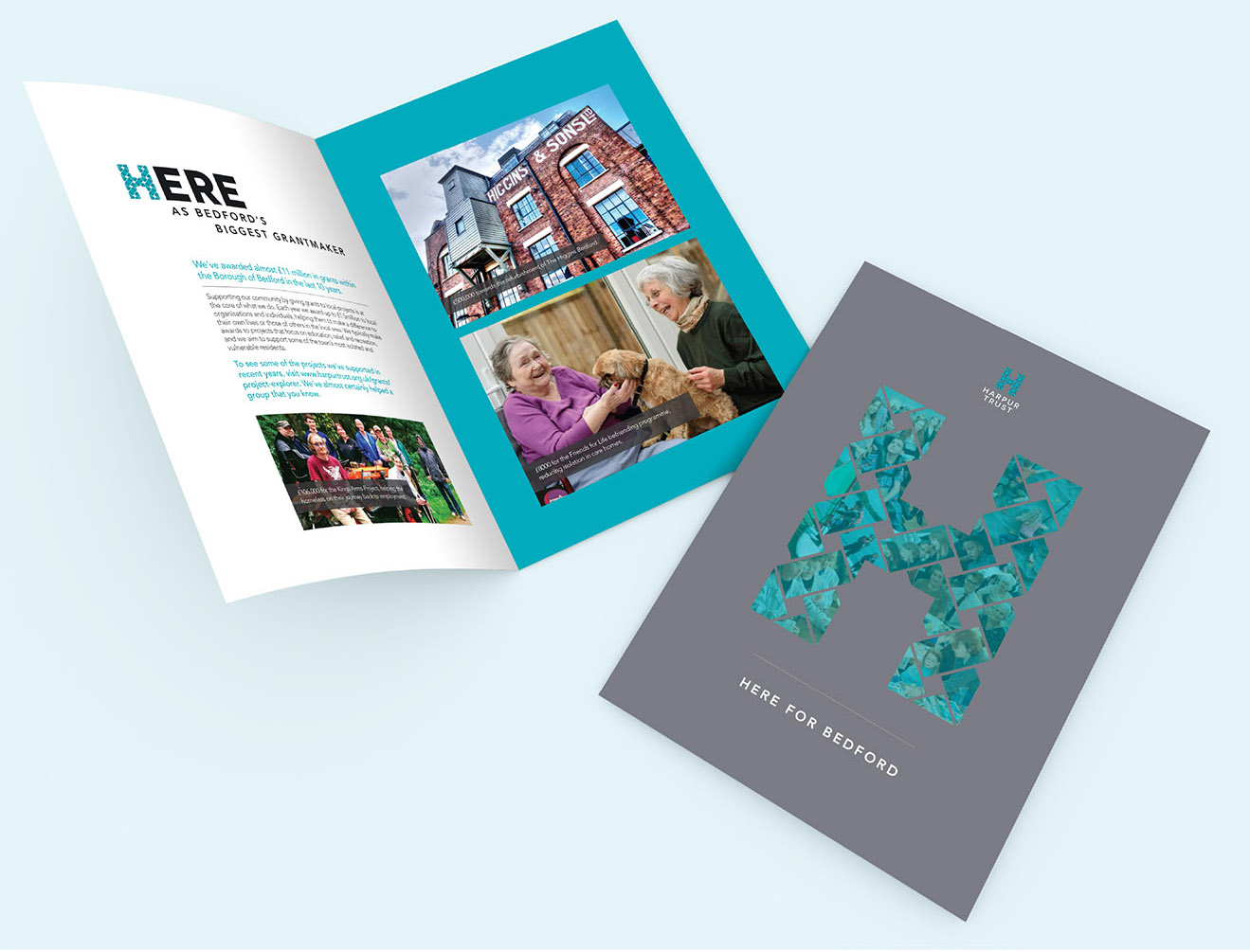 | ADVERTISEMENTS | BANNERS | BOOKLETS | BROCHURES | LEAFLETS | NEWSLETTERS | POSTERS |
Design & marketing for the Harpur Trust
Abrahams Creative provides ongoing design & marketing support to the Harpur Trust that is cost-effective, responsive and reliable.
For over 450 years The Harpur Trust has inspired and supported the people of Bedford helping them to improve their lives. Their aim is for everyone to have pride in their community and to realise their own potential. The Trust gives grants to local community projects, looks after the elderly in their almshouses and supports, promotes and provides education.
Have a go with Harpur
The 'Have a go with Harpur' event is held in Bedford during September. Local people are encouraged to have a go at challenging but fun activities that they may not have tried before.
I created adverts for the local Bedford papers and also produced additional promotional material. This included a 4 page, A5 leaflet that was handed out on the day to everyone attending the event. A 3m banner helped direct people to the free parking provided. They all featured the lovable William Harpur character as a reminder of the man and inspiration behind the Harpur Trust.
Harpur newsletter goes online
The original, 8 page print version of the newsletter had been produced in-house. However, despite their best efforts there was a limit to what they could produce and, it proved to be very time consuming!
I created a cleaner, brighter and more professional looking layout. I can now take the words and images provided, and produce the next issue efficiently and cost-effectively. As a result, the client is free to concentrate on other tasks.
"It's looking great and I'm really pleased with both the newsletter and e-newsletter...I've had lovely feedback"
The client was also unhappy with their attempt at creating an electronic version. It ended up as just one long scrollable page due to a limited knowledge of MailChimp. Hard to navigate and completely non-user friendly!
The new template complements the printed version, whilst working within the limitations of MailChimp. Each article is now easily accessed from the landing page via an Image and Text link. This creates a neater and much shorter layout, greatly improving the user experience. The feedback has been very positive.
Evolution not revolution
As part of the design & marketing process, the current marketing material has begun to evolve. Mindful of the Brand guidelines, the stark, all black designs have been softened with the introduction of more white space and use of the corporate turquoise. A mid-grey has also been used in the latest version of the HERE brochure to create a lighter, more contemporary, yet still formal design. The strong, recognisable Harpur visual identity will therefore continue to develop in response to the Trust's ever changing needs and future aims.
CLIENT: The Harpur Trust