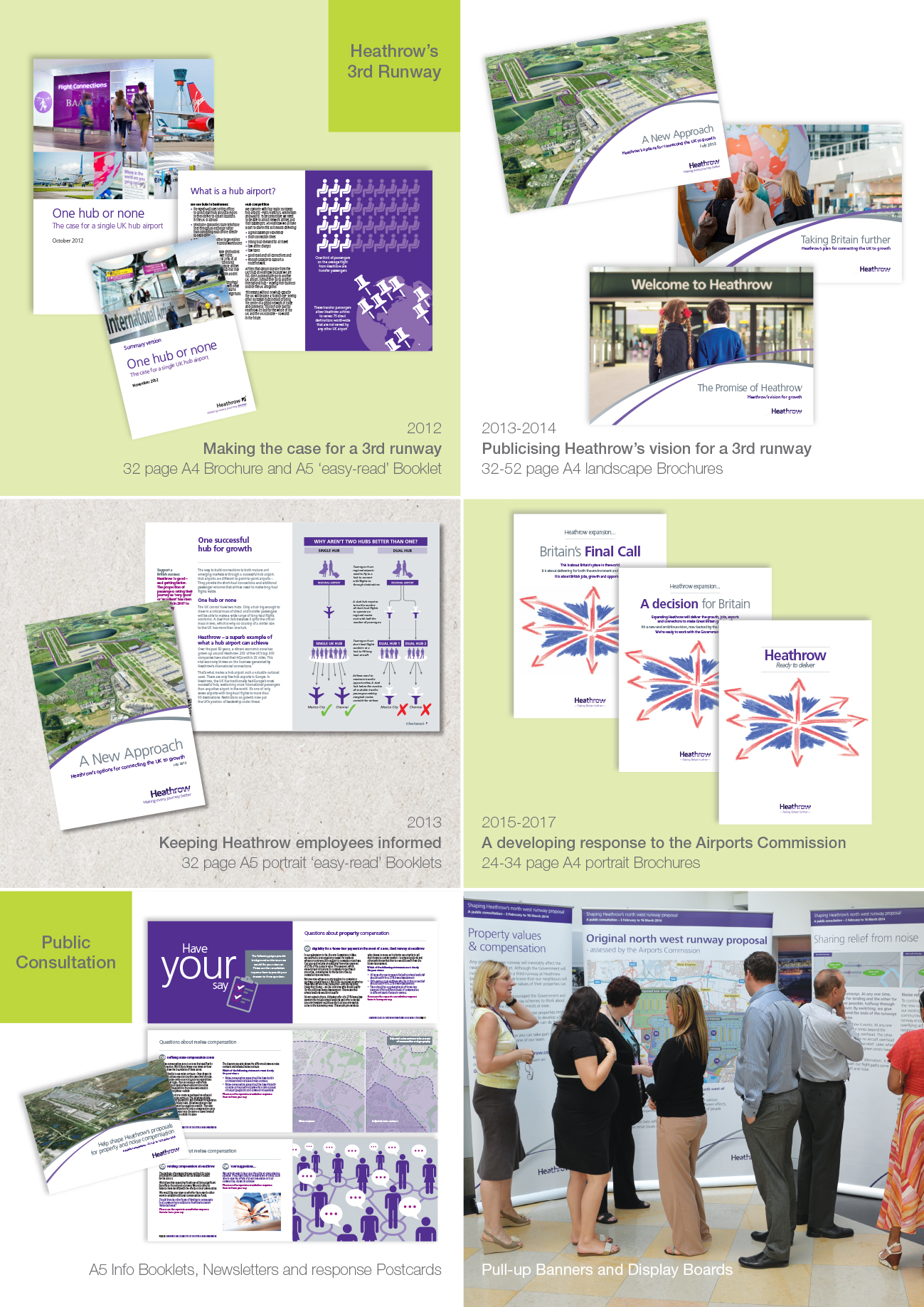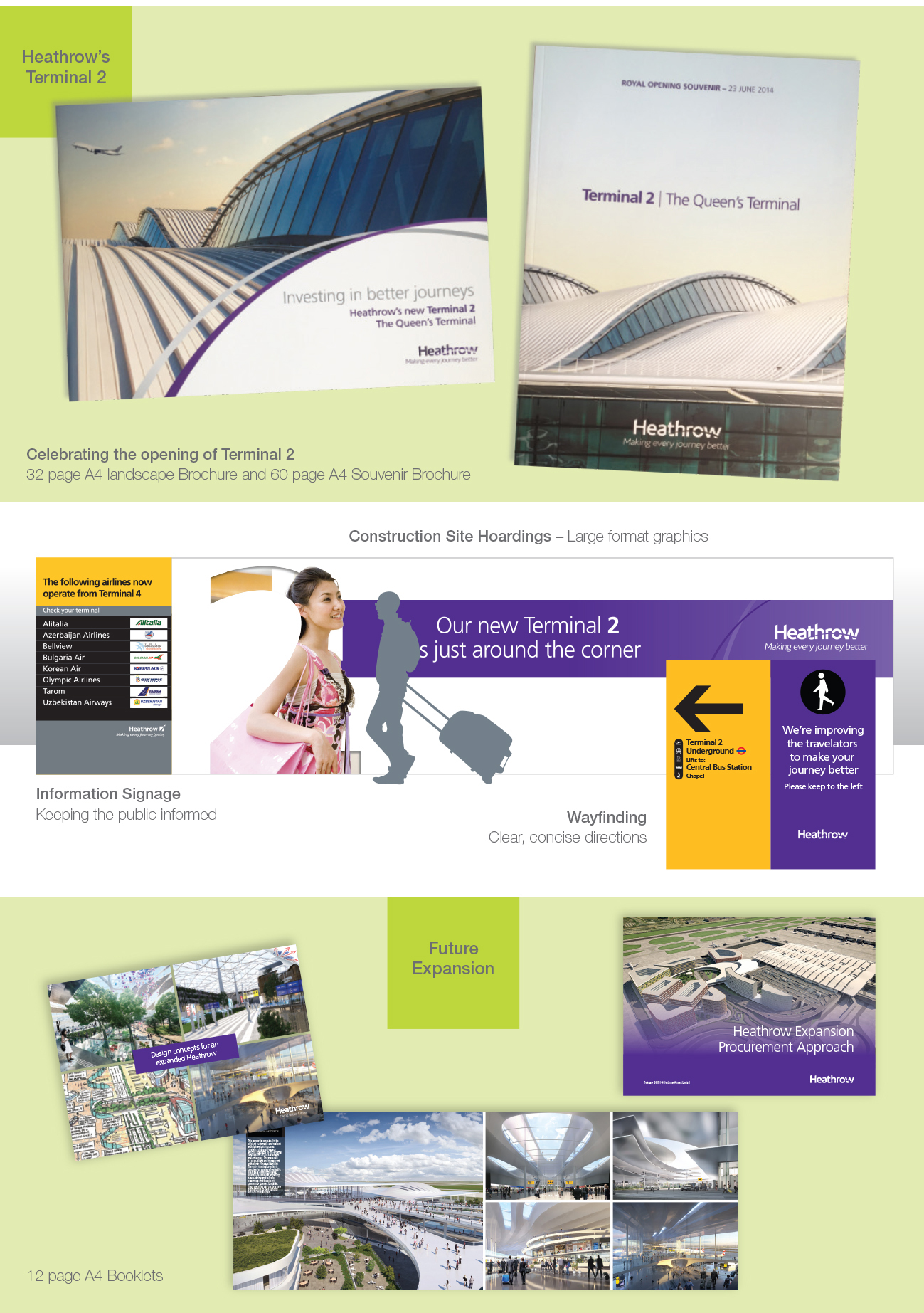 | BOOKLETS | BROCHURES | DIRECT MAIL | DISPLAYS | INFOGRAPHICS | POSTERS | PULL-UPS | SIGNAGE | WAYFINDING |
Providing creative design support for major infrastructure schemes
Since 2010, I have worked on a variety of creative design projects for Heathrow whilst they made a case for a third runway and undertook the building of Terminal 2.
These two major infrastructure projects required a range of design solutions. Anything from a 52 page technical submission to the Airports Commission, down to an A5 postcard and everything in-between. It's almost easier to list what I haven't designed for Heathrow over the last 8 years, than everything that I have! Some examples of that diverse work are shown here.
A third runway
I designed a number of brochures that presented the case for a third runway at Heathrow throughout the years of the government consultation. At the start of the process, these external communications began by outlining Heathrow's vision for the future and why a third runway would benefit the Uk's economy. As the debate intensified, they answered specific concerns over such things as the merits of a hub airport, costs, compensation and noise.
Handy A5, 'easy read' versions of the brochures helped keep Heathrow's employees fully informed throughout the process. Some of the information was quite dry and technical, so where possible infographics were used to make complex information eye catching and memorable.
Heathrow also engaged with the general public through online campaigns, direct mail, newsletters and community meetings. This required a range of supporting creative design collateral that whilst on brand and on message, was clear and informative.
Terminal 2
Terminal 2 marks the latest stage in Heathrow's transformation. This is another step forward from Terminal 5, itself, widely recognised as setting the standard for airport design. On the 23rd June 2014, Terminal 2: The Queen's Terminal, was officially opened by the Queen. To mark the occasion a glossy souvenir brochure was designed using archival images to chart the history of the Terminal.
During any major construction project, hoardings are used to keep the public protected and shielded from any building work. These 2.4m high panels that can be as long as 60m, provide an ideal canvas for a little bit of creativity! Over the years, I have worked on numerous hoardings projects at Heathrow. Using large format graphics it's possible to transform a dull wall into a piece of aspirational communication.
Hoardings can create problems when they obscure wayfinding and airline information causing passenger dissatisfaction with Heathrow. I therefore, produced signage panels that could be attached to the hoardings where necessary, keeping passengers better informed. These followed Heathrow wayfinding guidelines and utilised a library of pictograms to provide clear, concise directions.
As ever, Heathrow never stands still and is already looking at 2025 and beyond!
CLIENT: Heathrow Airport Limited
AGENCY: No-Nonsense Design Limited