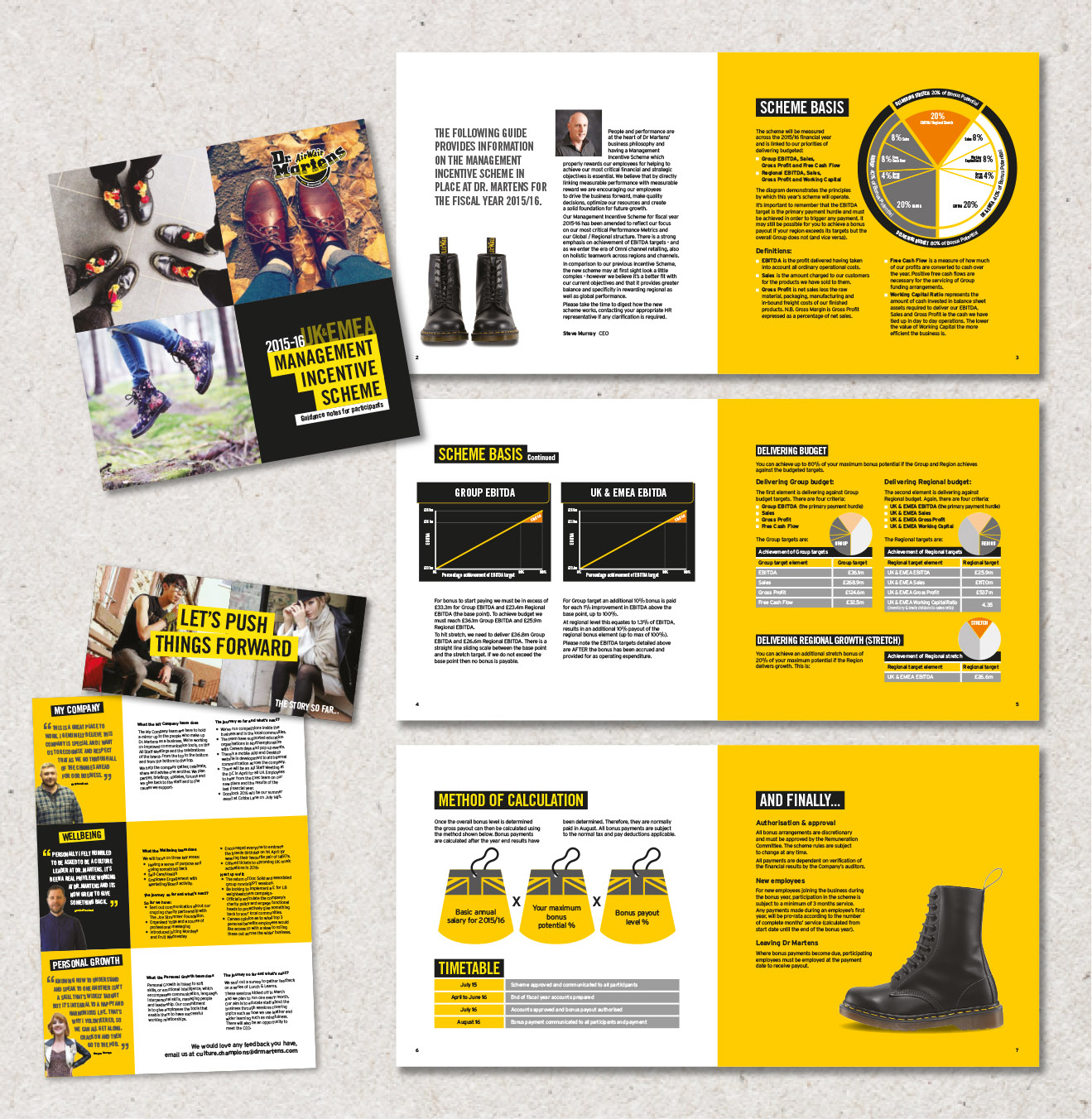 Keeping staff informed through effective internal communications
Dr. Martens has recently been looking at how to structure and implement its 'people focused' messages by using internal communications to improve current employee engagement. The workforce are a diverse, spirited group that are proud to work for Dr. Martens and believe passionately in the brand.
The company is a very well-known and instantly recognisable brand across the world. Most of their current focus has been externally on product branding for their iconic boots, shoes and accessories.
I have been involved from the start helping the company by identifying and designing targeted communications material. This includes, a set of four regional Management Incentive Scheme brochures and a mailer that introduces the staff to their new 'Culture Champions'.
CLIENT: Dr. Martens - AirWair International
AGENCY: No-Nonsense Design Limited