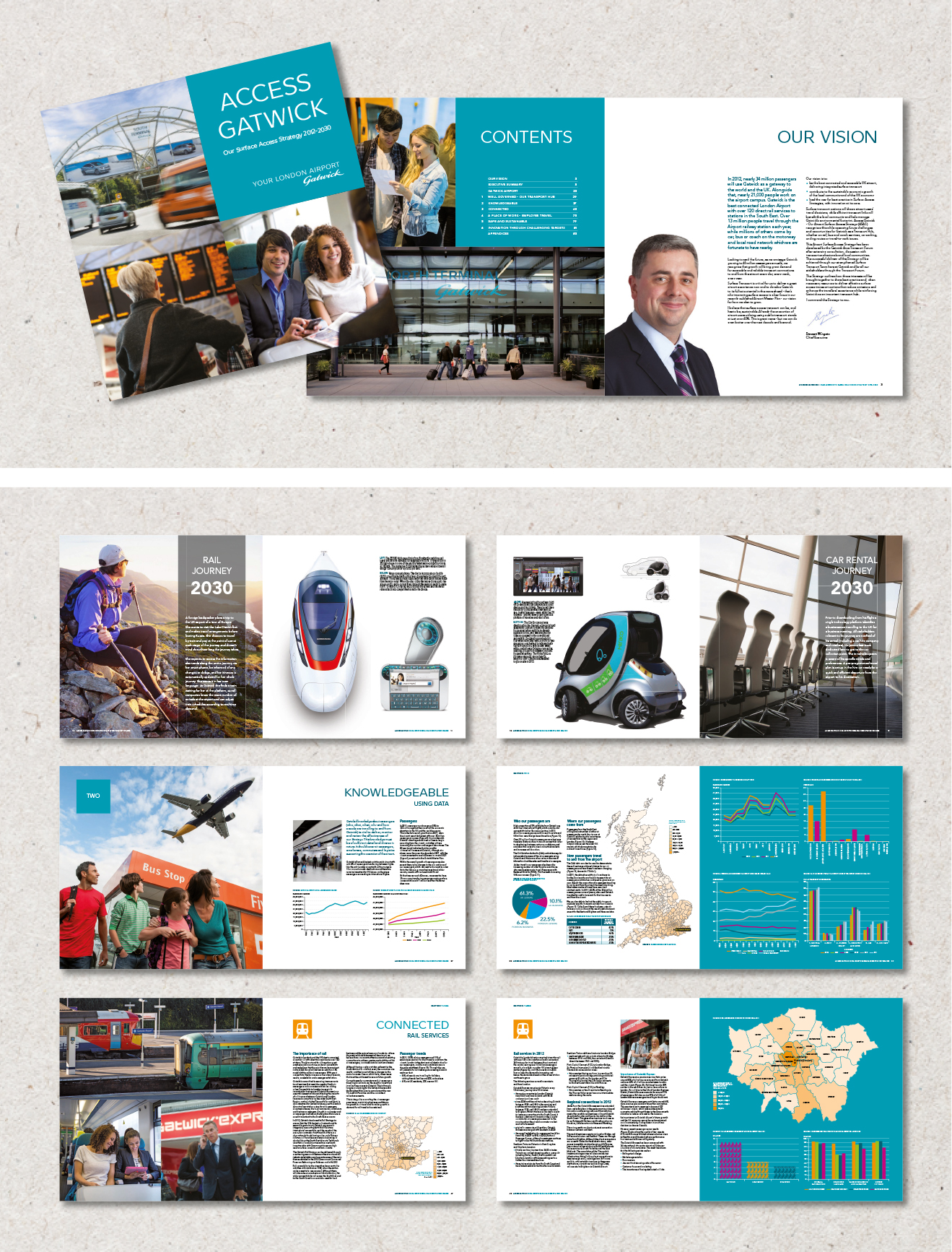 Looking towards the future of travel
The Air Surface Access Strategy (ASAS) report is fundamental to Gatwick's long term success and a central part in their delivery of sustainable aviation. What made this comprehensive report special was the 12 year timeframe that the strategy would cover. This was also the first time one of these reports ran in sync with the national rail franchises.
What made it fun was trying to second-guess where technology would be in 2030. A workshop run by Arup produced some interesting insights into the future of surface transport to and from the airport. The Robo-taxi, Cloud Vision glasses, Verge concept phone and even Robotic parking were some of the exciting innovations highlighted.
This 88 page, 300mm square corporate brochure makes for interesting reading and looks good on any coffee table.
CLIENT: Gatwick Airport Limited
AGENCY: No-Nonsense Design Limited