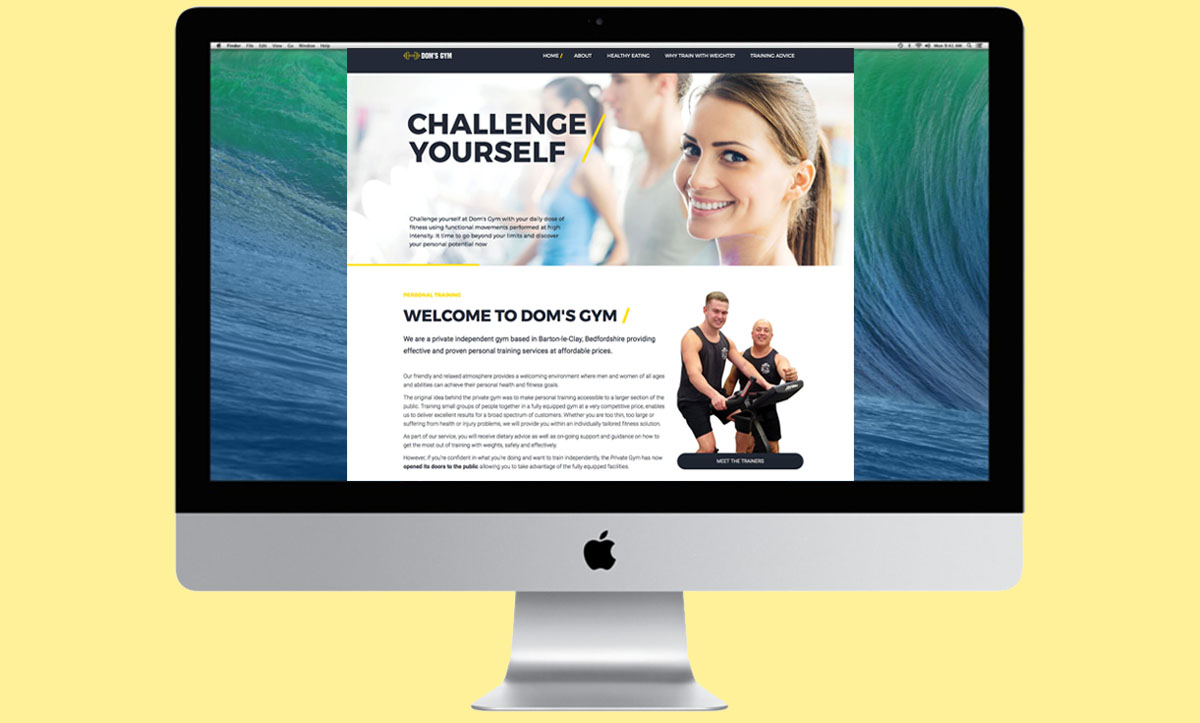 Promoting a Private Gym online.
Dom's Gym is a private, independent gym based in Bedfordshire providing personal training services at affordable prices. I was commissioned by Dominic to provide the website design and ongoing marketing support for his gym. The new website aims to deliver useful online health and fitness advice and to encourage new customers to join the gym.
Dominic has been training with weights for nearly 35 years. He has seen the coming and going of many a diet and training fad! Twenty five years ago he decided to become a professional Personal Trainer. Ever since, he has successfully used the training methods he's developed to help ordinary people achieve their own personal health and fitness goals. This success is based on a simple premise. Building muscle and therefore controlling body fat levels through resistance training is the key to sustainable long-term fitness.

| IDENTITY | WEBSITE |