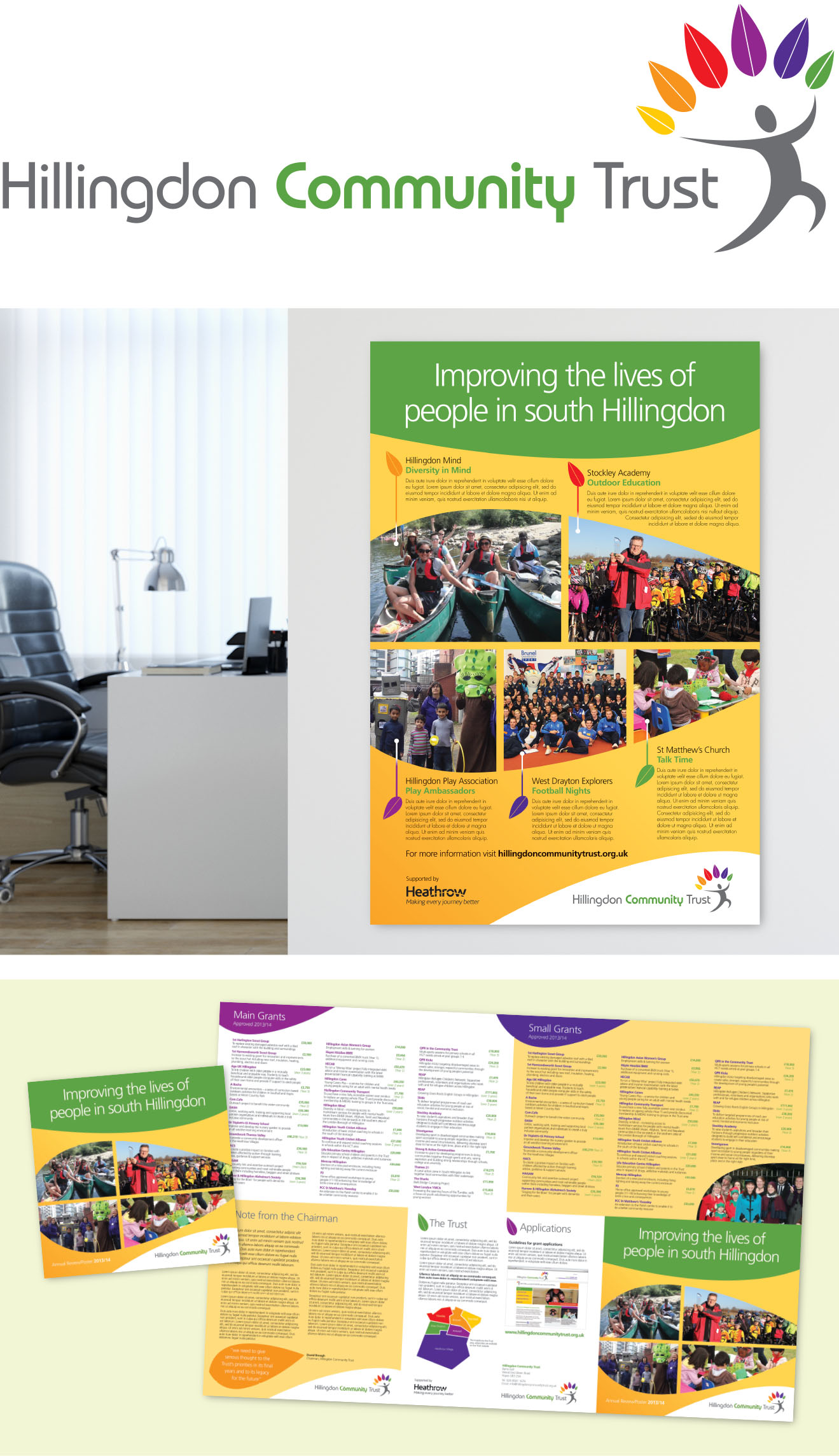 Annual Report highlights a success story for Hillingdon
In 2014, I designed a fresh, new logo and Annual Report for Hillingdon Community Trust as part of a rebranding exercise.
The Hillingdon Community Trust was established in 2003 and is a registered charity. It has approved grants of over £13 million throughout its 15 years of operation. This has made a major contribution to supporting the community in the south of Hillingdon.
The Trust offers grants for projects within the southern six wards of the London Borough. The grants help improve the environment, public amenities, education and training, crime prevention and recreational facilities. These can be one off grants of as little as £100 to awards of over £100,000 for large projects. Their main funding comes from a gift of £1m a year from Heathrow Airport Ltd to benefit the community.
The Annual Report is designed as a 210mm square, 12 page document with a dual purpose. The report provides a summary from the Chairman and an outline of the grants allocated throughout the year. The reverse of the report is a colourful poster that highlights some of the years achievements. This can therefore be used for additional promotion and to increase awareness of the Trust throughout the Borough.
The six wards of south Hillingdon are represented by the six coloured leaves in the new logo. The colours and leaf motifs are carried through into the design of the report and poster. This creates a strong, coherent visual brand for the Trust that continues to be used to this day.
CLIENT: Hillingdon Community Trust
AGENCY: No-Nonsense Design Limited