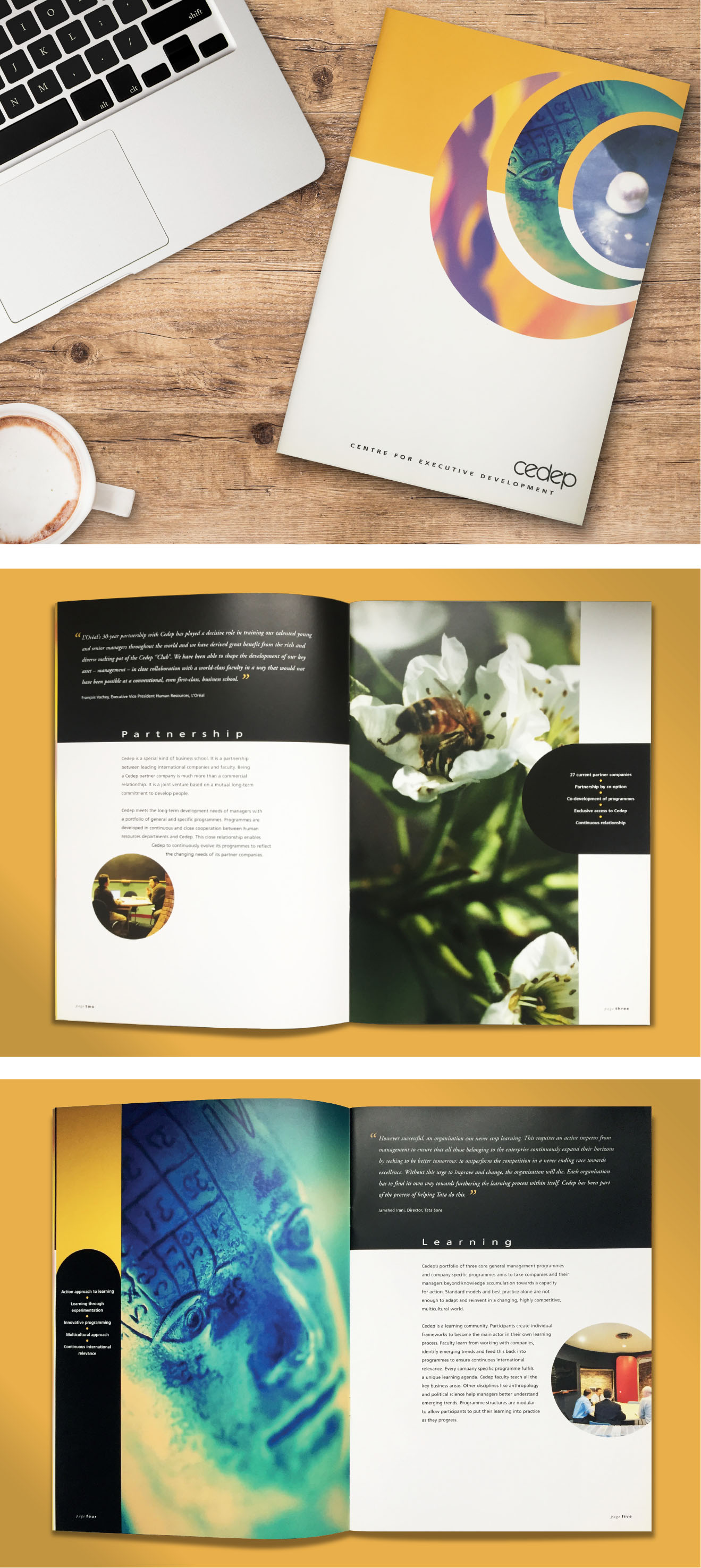 Corporate brochure design for CEDEP
Abrahams Creative has over 20 years experience in providing creative corporate brochure design for organisations of all sizes. This 24 page, A4 brochure for CEDEP is just one example.
CEDEP, also known as The European Centre for Executive Development, is an international, not-for-profit organistaion. Founded in 1972, it is co-located on the INSEAD campus in Fontainbleau, France, about 50km from Paris. CEDEP is a special kind of business school. It operates as an executive club and corporate university for a diverse set of 20 global companies.
This corporate brochure outlines the unique proposition offered by the CEDEP international learning community. CEDEP meets the long-term development needs of managers with a portfolio of general and specific management programmes. Detailed information on the programmes, partner companies, faculty and campus map is at the back of the brochure for easy reference.
CLIENT: Centre for Executive Development