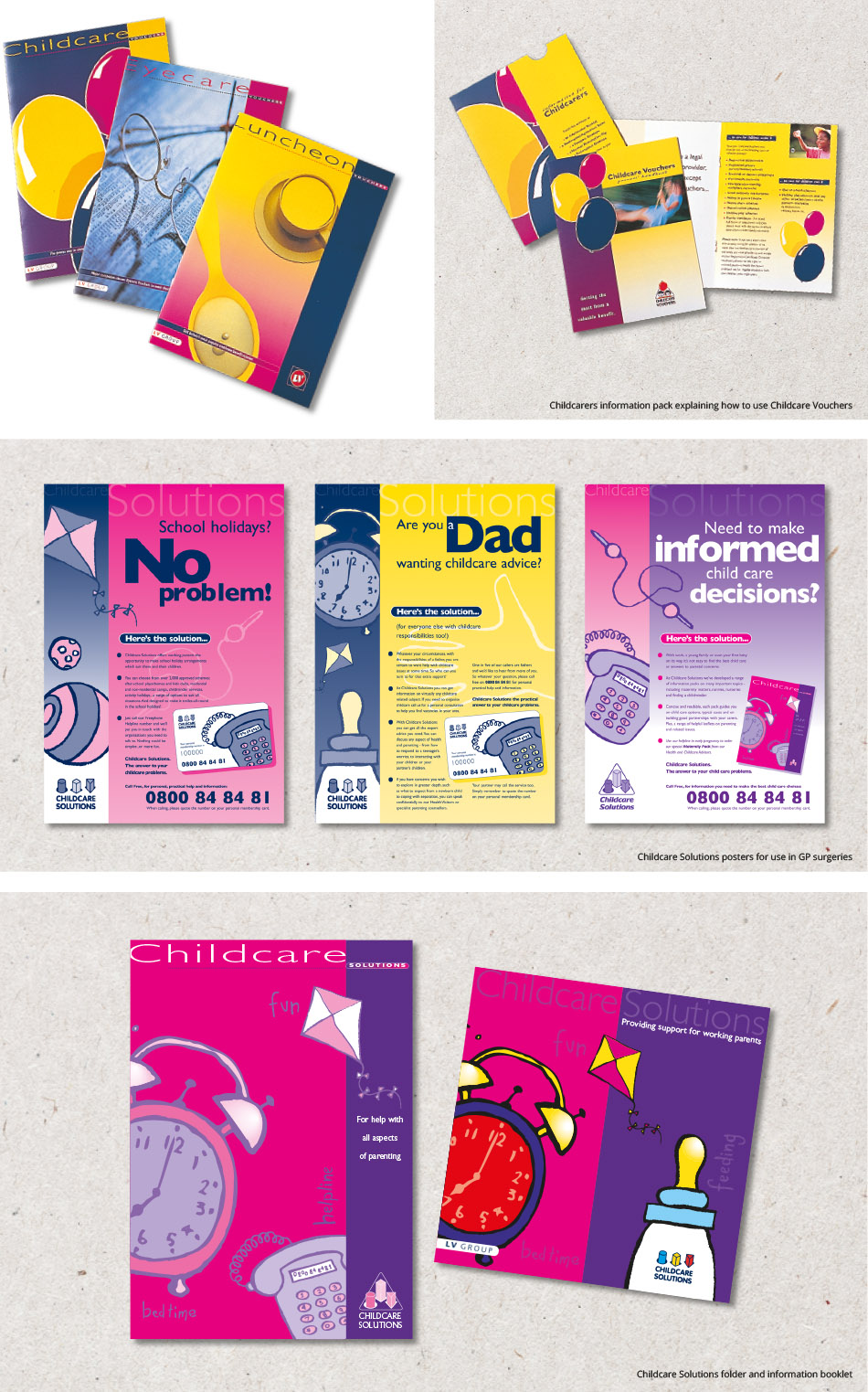 Making staff welfare a priority
Since the 1950's, millions of people have benefited from receiving Luncheon Vouchers as part of employee recognition and reward schemes. This tried, tested and highly successful system was extended as part of a Government initiative to include Eyecare and Childcare Vouchers in order to further promote employee wellbeing.
As part of the initial brief we created a suite of colourful and eye-catching employer focused brochures explaining how to implement the three voucher schemes in their company. In addition, they would be able to give their employees an information pack that included explanatory booklets and application forms.
Employees receiving Childcare Vouchers also had free and unlimited use of Childcare Solutions, a nationwide helpline providing information and advice on a wide range of child care and parenting issues. We designed a range of support material and had fun creating a distinct identity using simple illustrations and bold typography, whilst retaining a strong corporate feel.
CLIENT: LV Group part of Accor SA