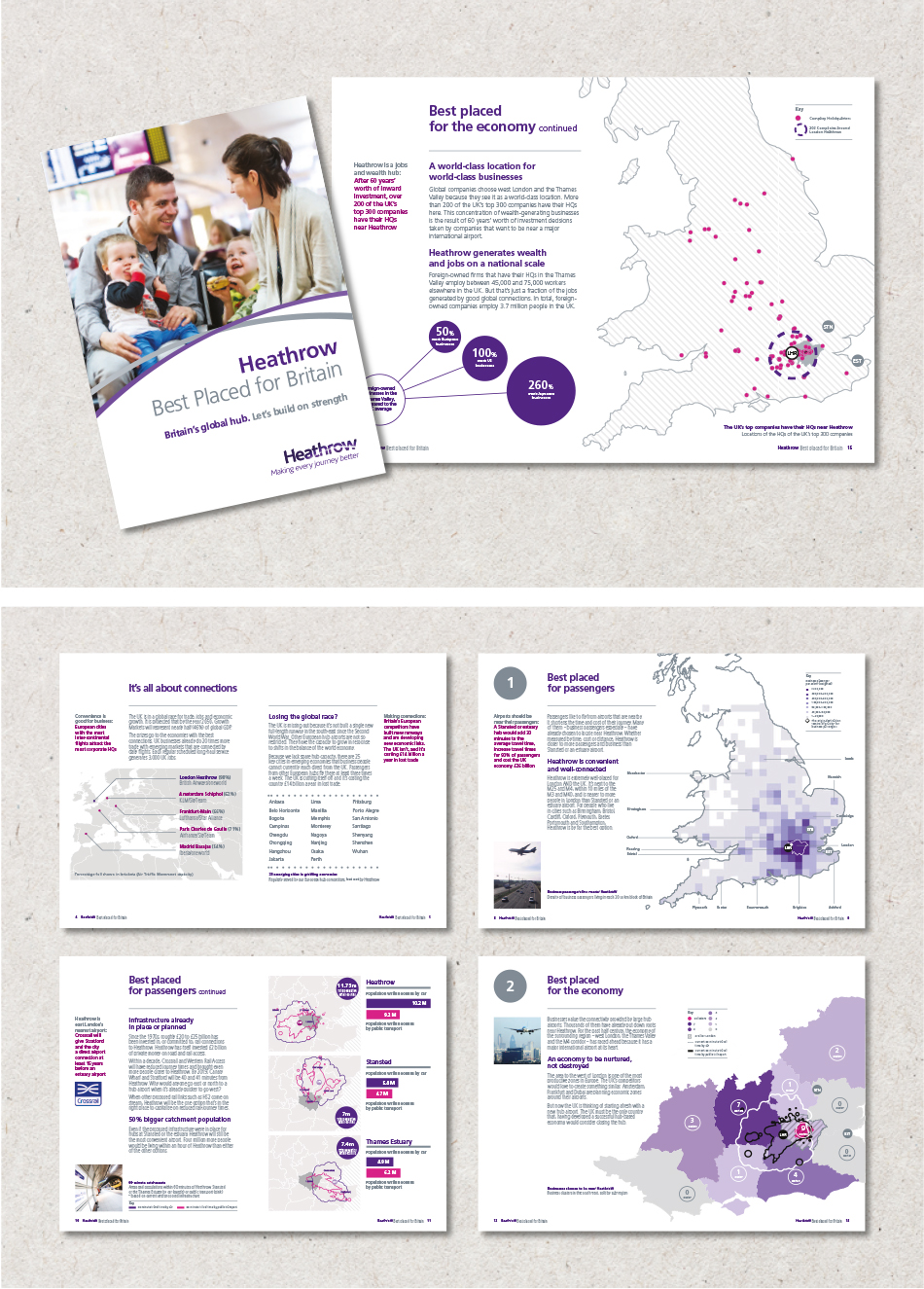 Putting the case for Heathrow clearly and concisely
According to the Government, the UK is short of hub-airport capacity. It's costing the country trade and jobs. Heathrow – the UK's only hub airport – is effectively full and operating at 98% capacity.
The Government set up the Airport Commission to look at at the problem of airport capacity and to recommend a way forward. This A5 booklet was produced in response to the Government's concerns and explains what's so special about a hub-airport, outlining the 5 reasons why Heathrow considers it's best placed for Britain.
CLIENT: Heathrow Airport Limited
AGENCY: No-Nonsense Design Limited