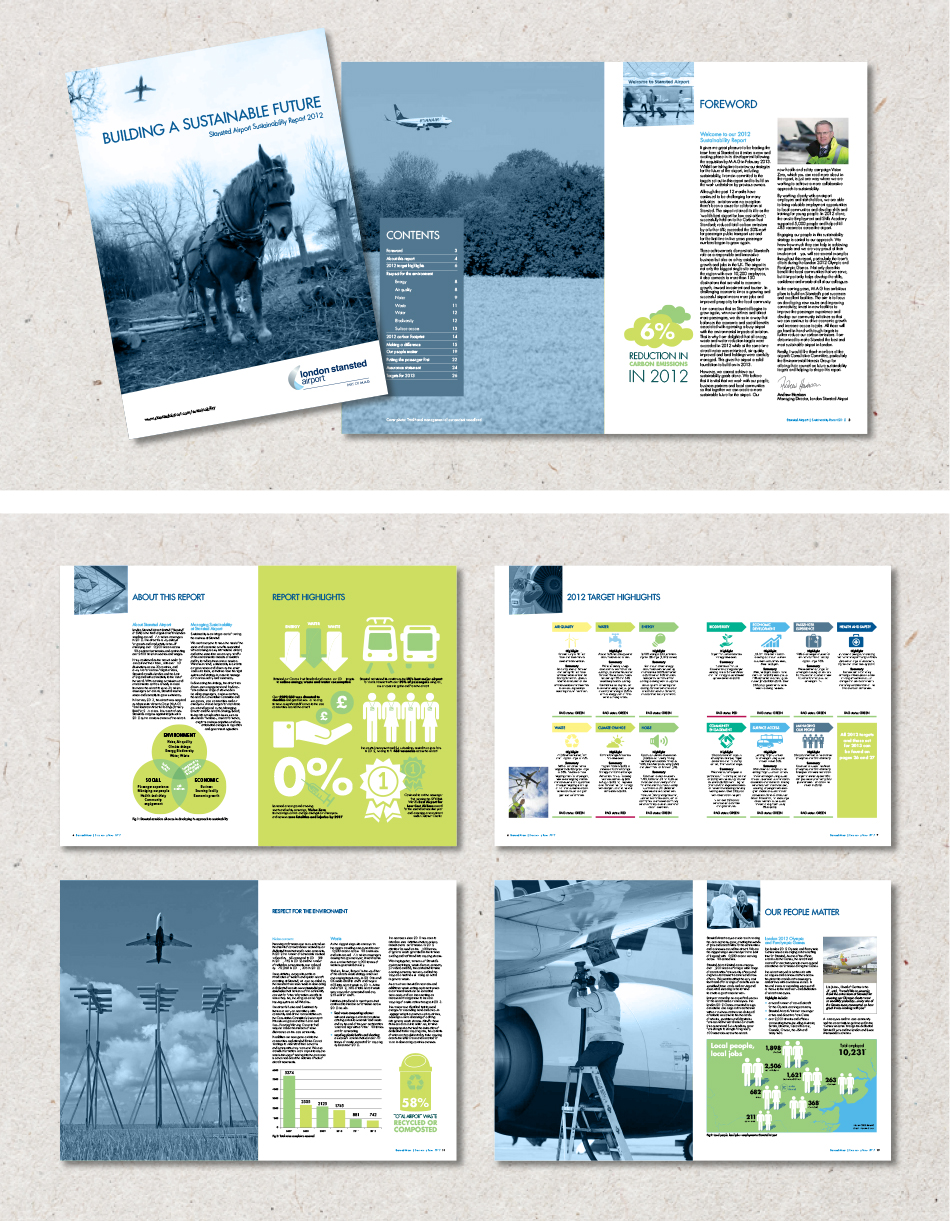 Reducing the impact of aviation on the environment
London Stansted Airport is the third largest airport in London, handling millions of passengers every year. There are clear social and economic benefits associated with operating a busy international airport but Stansted are very mindful of the environmental impacts of aviation and the need to reduce these wherever possible. Sustainability is an integral part of running the business.
This report set out to show how the airport had progressed against targets set in 2012. Part of the challenge was to present the key achievements in an interesting and engaging way, whilst retaining the muted colour palette of the M.A.G. corporate guidelines. This was achieved by incorporating bold infographics and hero images throughout the brochure to complement the detailed report.
CLIENT: Manchester Airports Group (M.A.G.)
AGENCY: No-Nonsense Design Limited