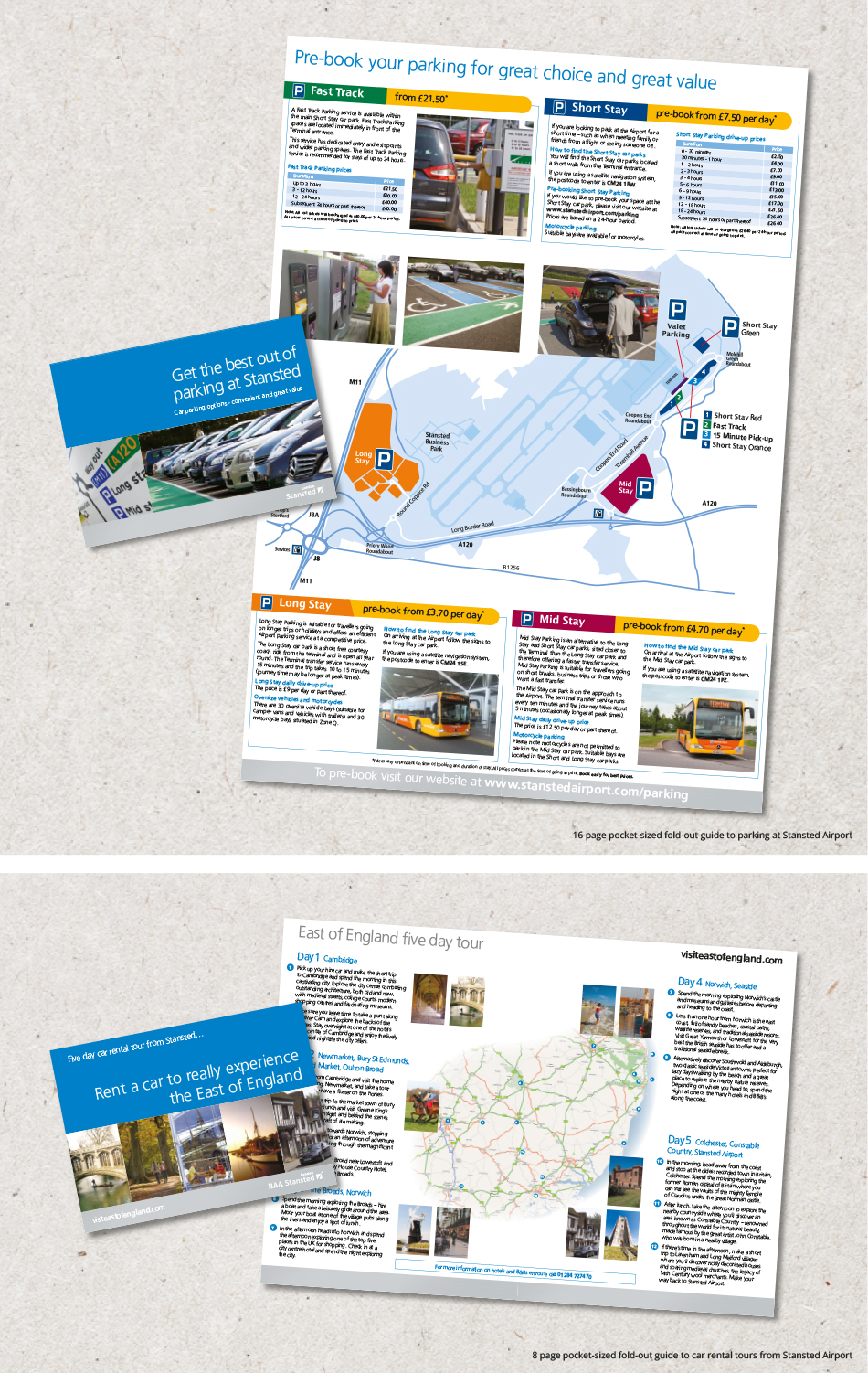 Keeping the passenger informed
Stansted Airport leads the way in the development of its Airport Surface Access Strategy (ASAS) which aims to improve passengers' whole journey experience. Today, the Airport's surface access network connects with many great destinations enabling business and tourist travellers to access key destinations, such as London and regional cities.
Providing information about the transport options available is key to improving the passenger experience. We created a range of leaflets for passengers who use bus, rail or cars to get to and from the Airport. For example, a leaflet that folds down to a handy pocket-size was designed, providing information about the car parking options at Stansted, using a simple map, combined with easy to follow directions and pricing details.
The East of England has a wealth of attractions and historic places and it is important for Stansted to encourage tourists to see the airport as the ideal gateway, providing easy access to this fascinating part of the country. Two A5 booklets were produced detailing circular car tours around the region, taking in many of the recommended tourist destinations and accommodation.
CLIENT: London Stansted Airport
AGENCY: No-Nonsense Design Limited