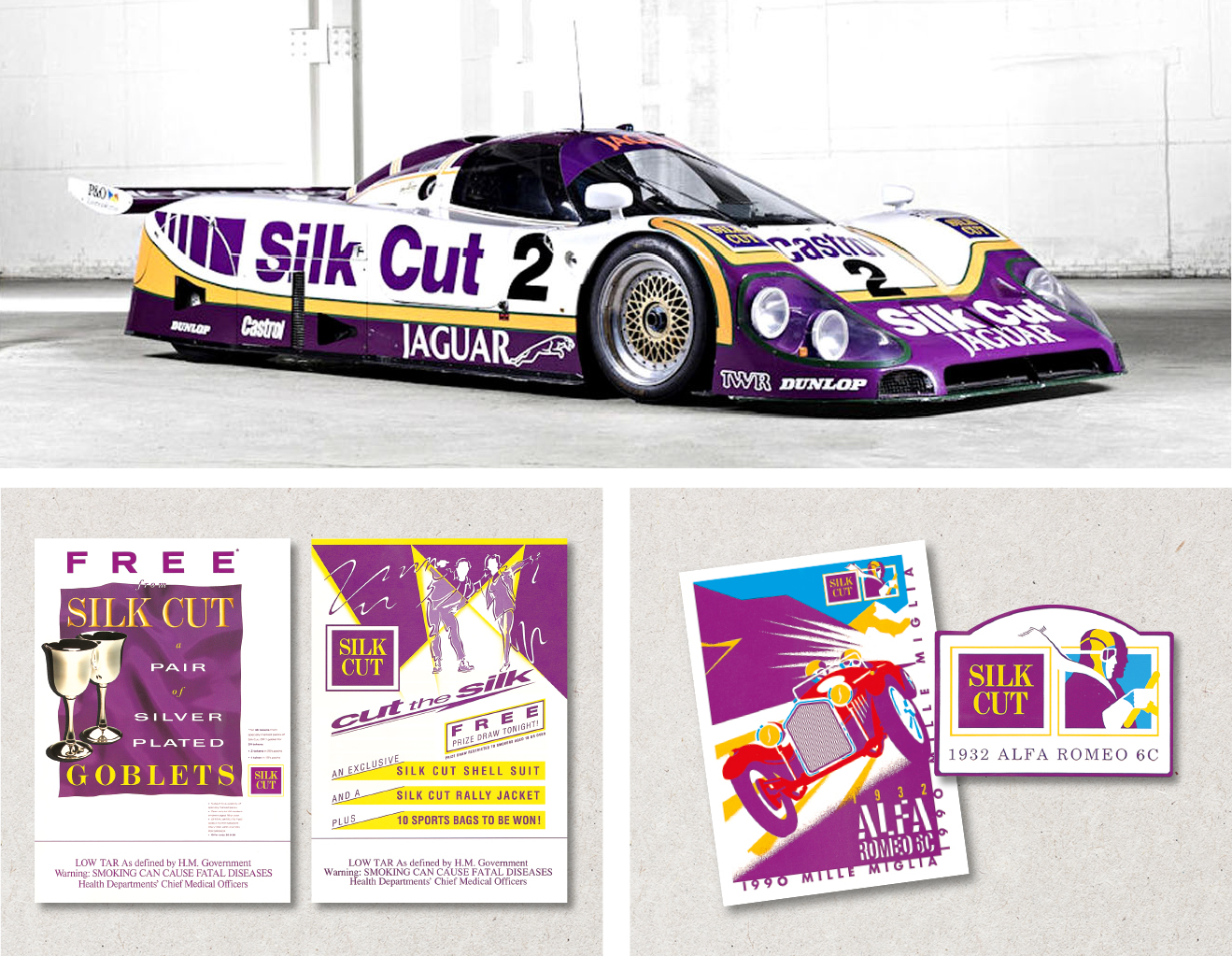 Promoting a well-known brand
Silk Cut is an instantly recognisable High Street brand characterised, by its distinctive white packet, with the name in purple, and its surrealist advertisements, based on a purple silk cloth with a cut running through it.
This was the starting point for a range of promotional material produced for the client. It was fun working on the livery for the Silk Cut Jaguar Le Mans car and it's not everyday that you get to customise the helmets worn by the drivers. 
CLIENT: Gallaher Limited
AGENCY: Light & Coley