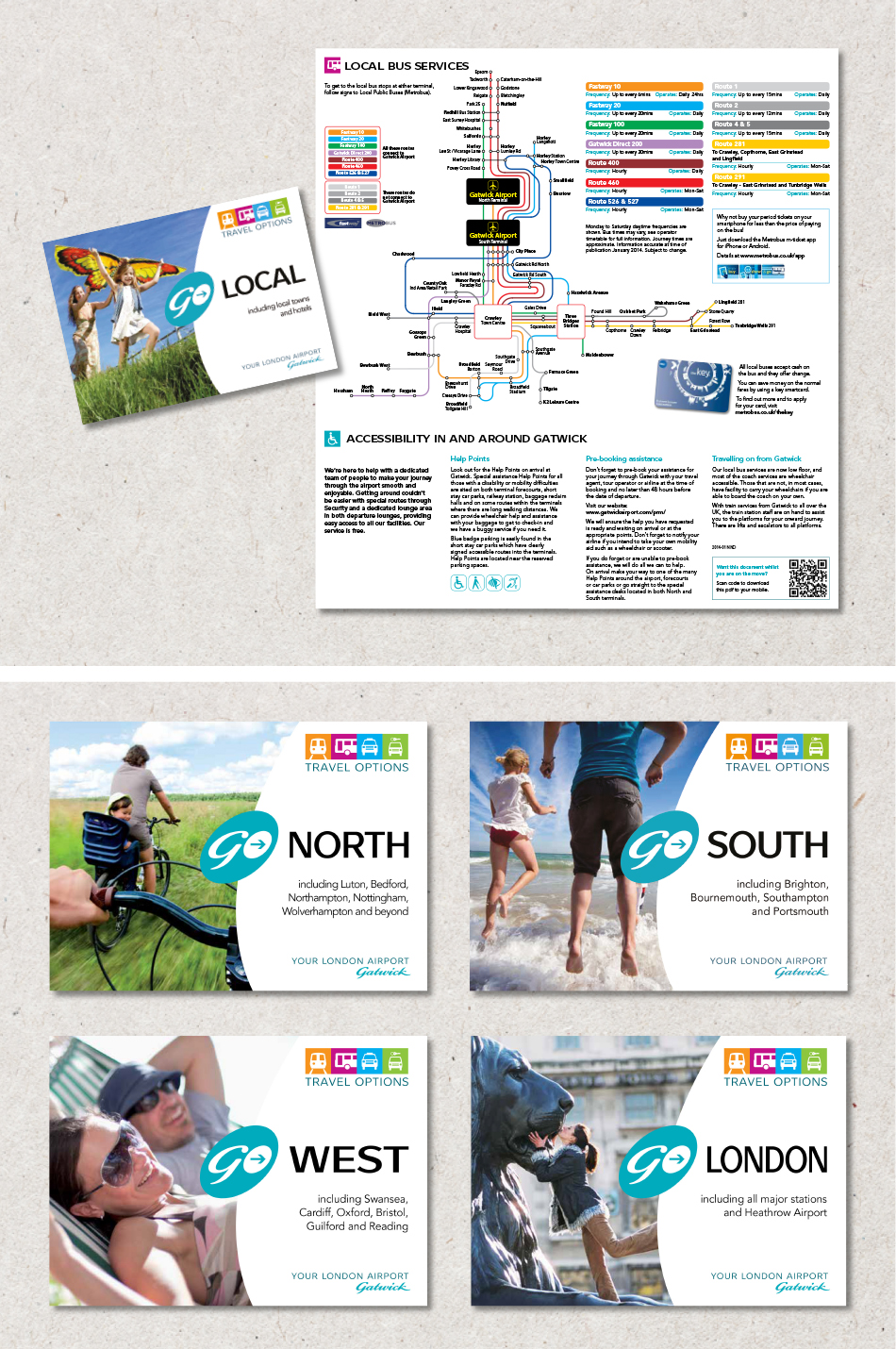 Information at the passenger's fingertips
It is important for a passenger arriving at Gatwick Airport that they get onto the right mode of transport to their final destination, easily and efficiently. Sometimes there's only one option but in most cases, there are choices to be made, usually involving cost or time.
A suite of leaflets was created covering four geographical regions, North, South, East and West, with additional leaflets for London and local travel. Each leaflet covers all modes of public transport to that area and includes easy to follow maps and timetables.
Custom-made dispensers holding 4,000 leaflets have been situated in Baggage Reclaim and Arrivals areas so passengers can pick up a leaflet as they pass through. Each leaflet folds neatly down to A6 to fit conveniently into a jacket pocket or handbag and feature a QR code if the user would prefer the information on their phone or tablet. A simple but effective solution.
CLIENT: Gatwick Airport Limited
AGENCY: No-Nonsense Design Limited